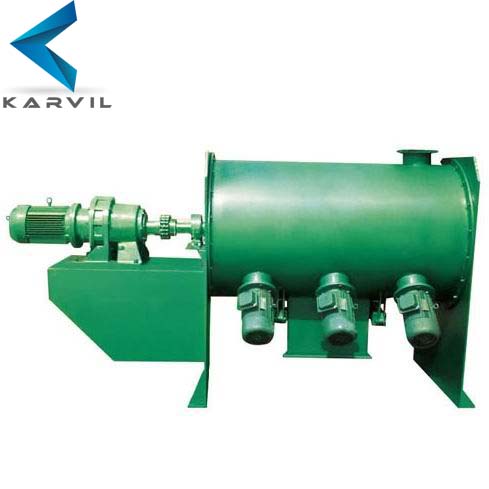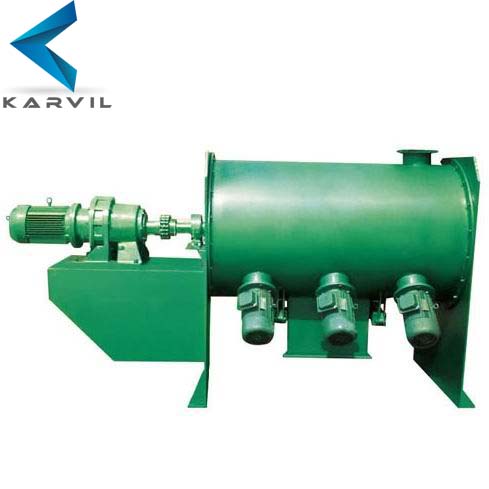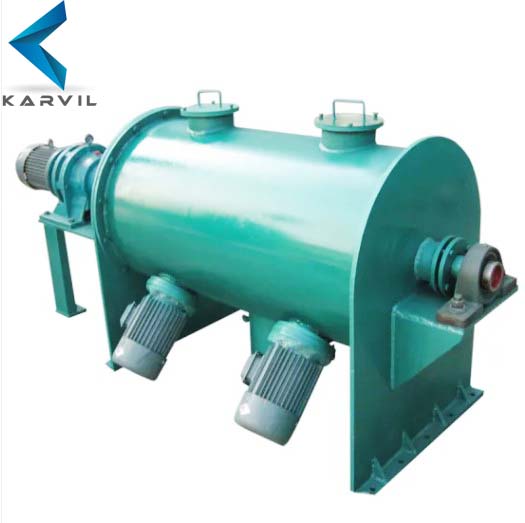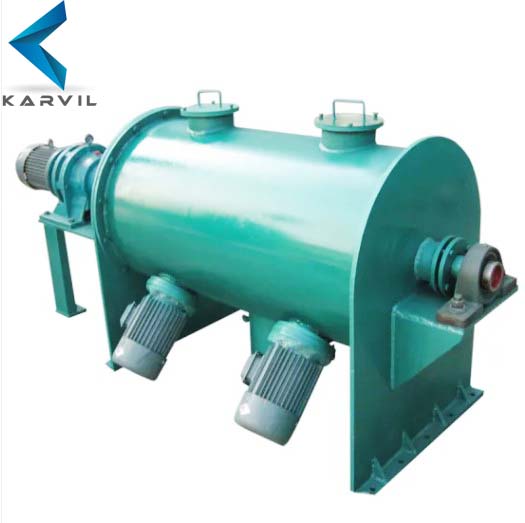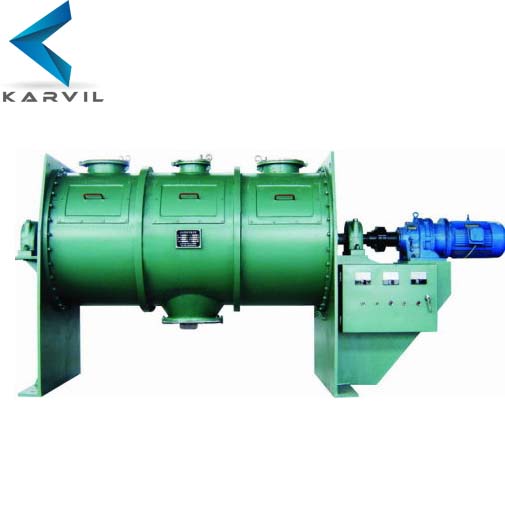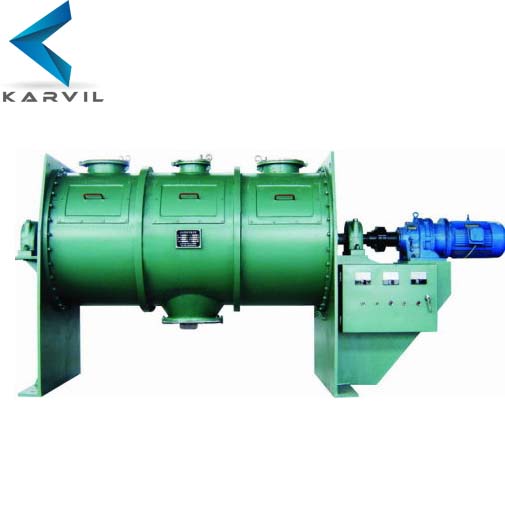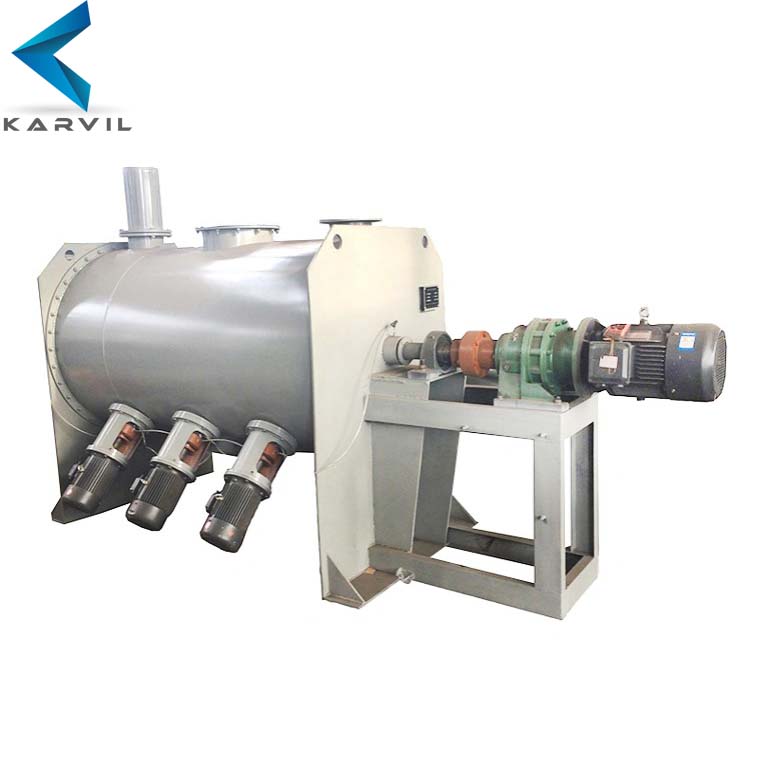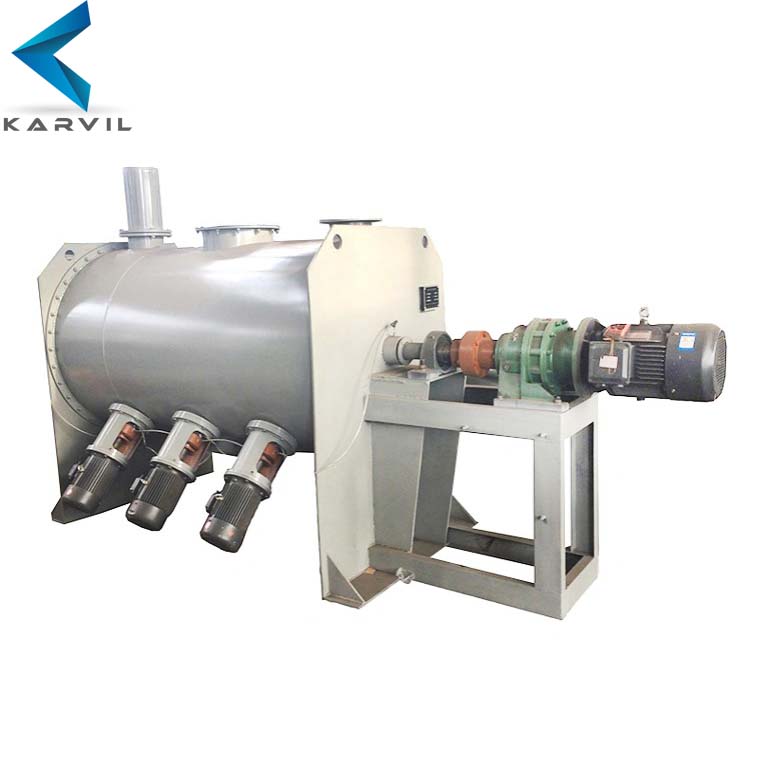 Horizontal Plow Blade Mixer
This product is suitable for mixing
of powder with powder, powder with liquid and powder with paste. The machine has the dispersing function of high-speed flying knives, and the materials can be uniformly mixed in a short time under the dual action of plowshares and flying knives, especially for the mixing and stirring of powder and paste materials and powder and fiber materials. It is a new type of mixing equipment with high efficiency, high uniformity, high crushing, low energy consumption and low pollution, and is especially suitable for production and use in assembly lines.