Karvil Machinery has Become the Supplier of Siemens
Views: 19 Author: Site Editor Publish Time: 2022-08-26 Origin: Site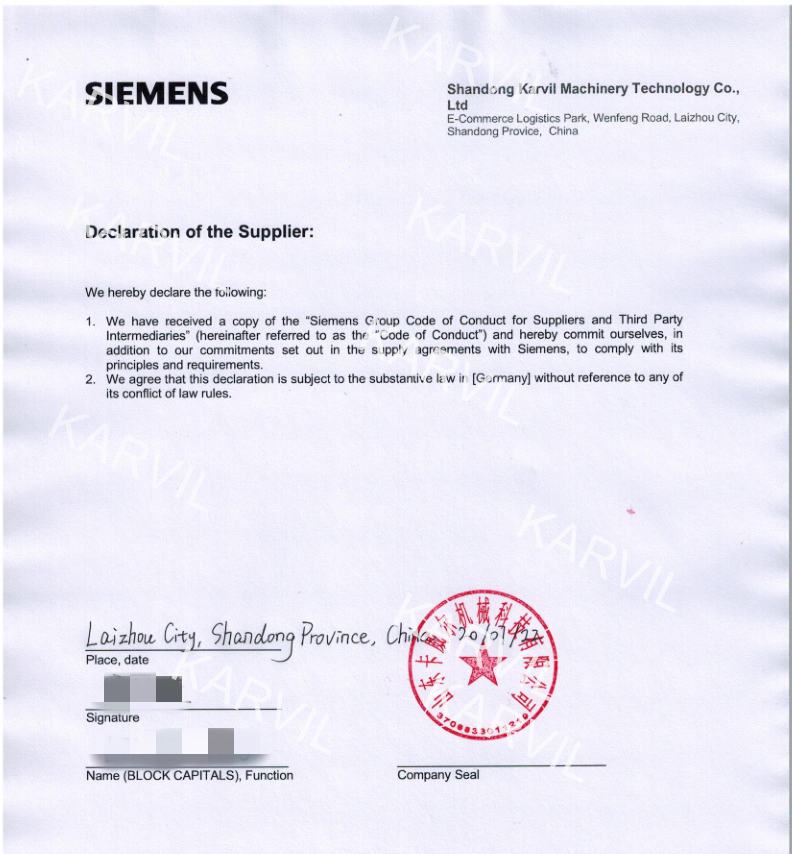 Warmly celebrate that Karvil Machinery has become the supplier of Siemens and provide the sigma kneader for its application.
The sigma kneader is one of our most popular equipment that are widely used in the production of high viscosity products, such as adhesives, silicone sealant, ceramic materials and mastic etc. Karvil Machinery has advanced production equipment and skilled workers, to ensure the machines in high quality and excellent working performance.
We have rich experience in different industry application, and welcome your inquiry for further discussion.