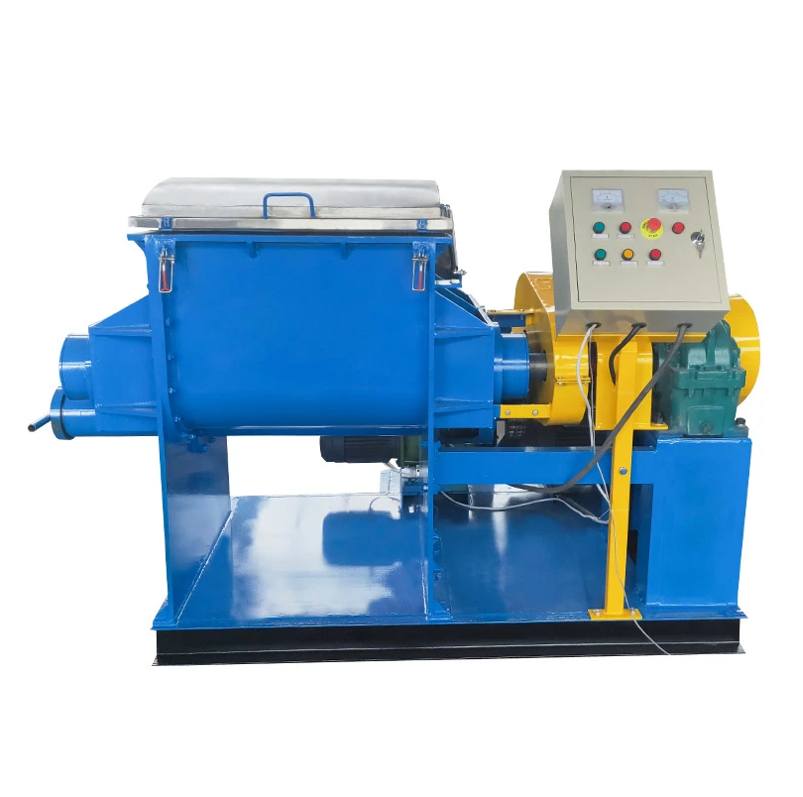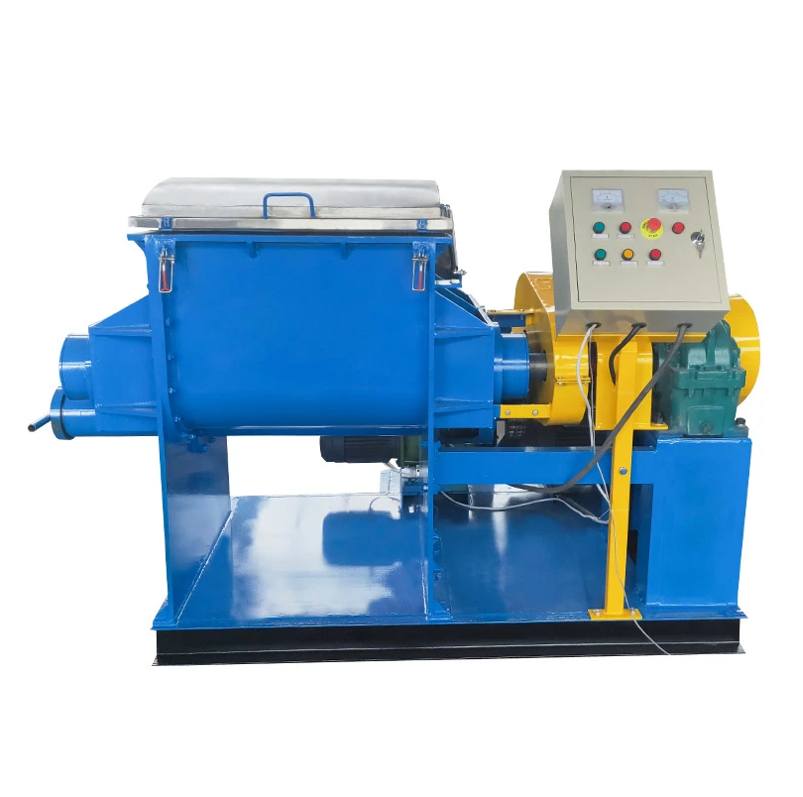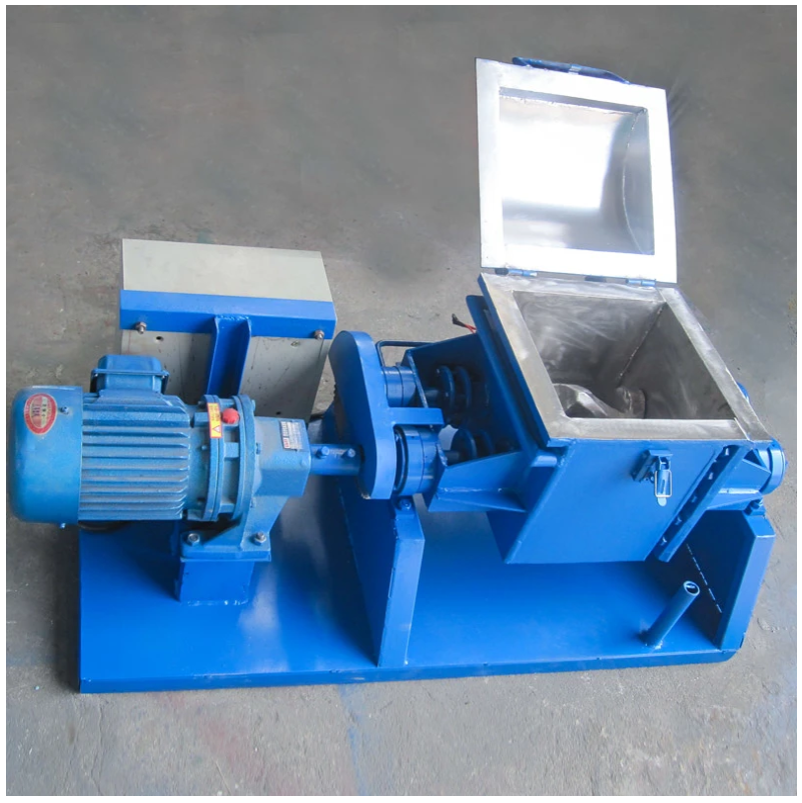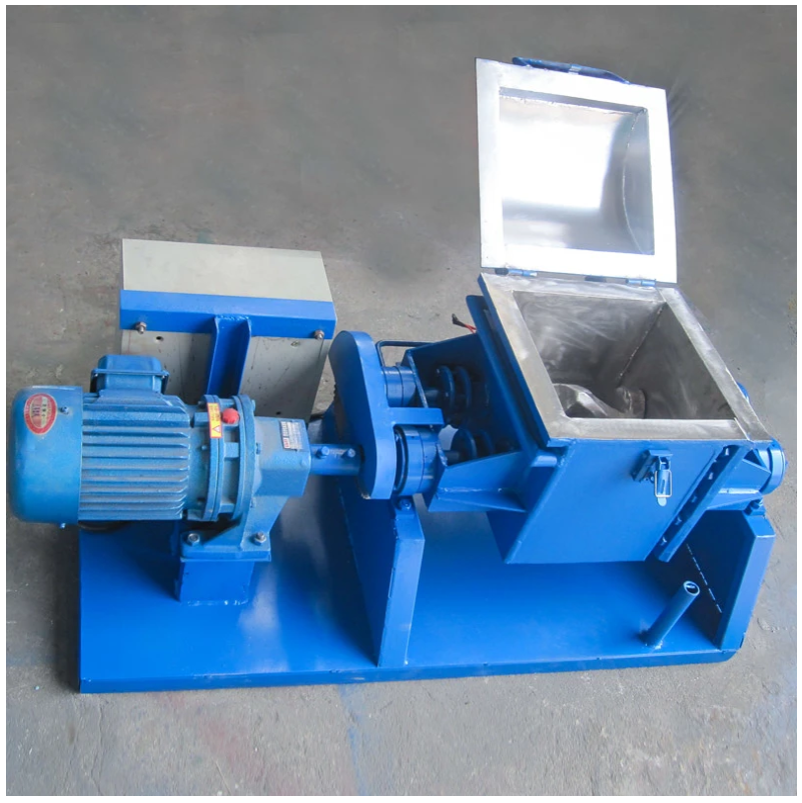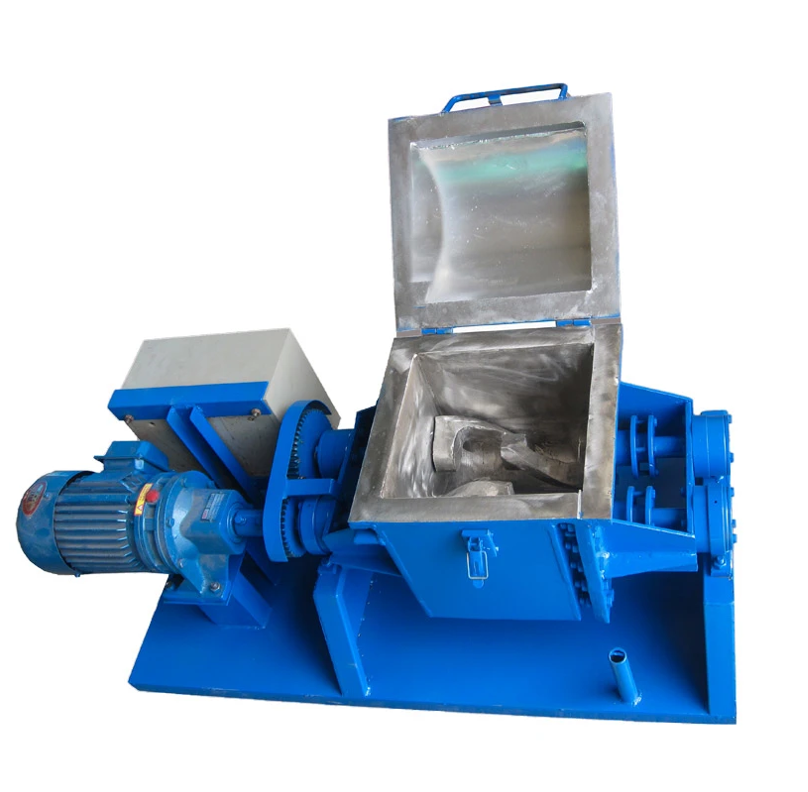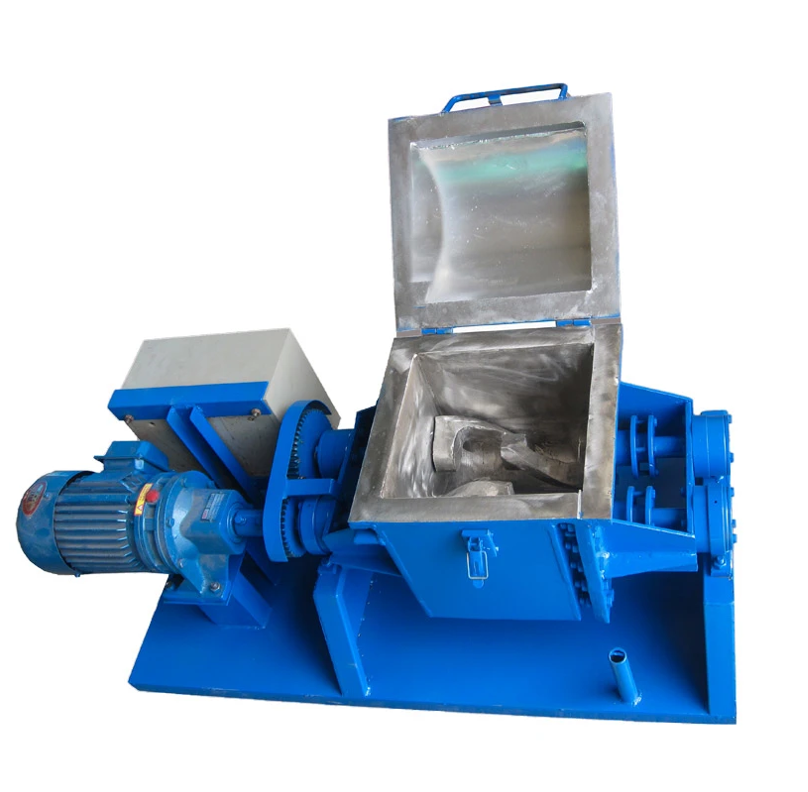 Sigma Kneadinq Mixer
>The Sigma mixer is consist of mixing chamber, frame support, hydraulic system, electric control system, discharge system and two Z shape blade in the chamber drove by the motor, and the two blade rotating with different speed, but can be controlled by the inverter. The Sigma blade mixer caused by a pair of mutually cooperating and rotating Z blades to produce a strong shearing action so that the semi-dry state or the rubbery viscous plastic material enables the material to react quickly to obtain a uniform mixing.
>Independent distribution box (control panel}, which can realize separate and precise control of stirring speed, heating or cooling temperature, stirring and discharging system.