KARVIL horizontal ribbon mixer is shipped to Brazil today
Views: 3 Author: Site Editor Publish Time: 2021-03-10 Origin: Site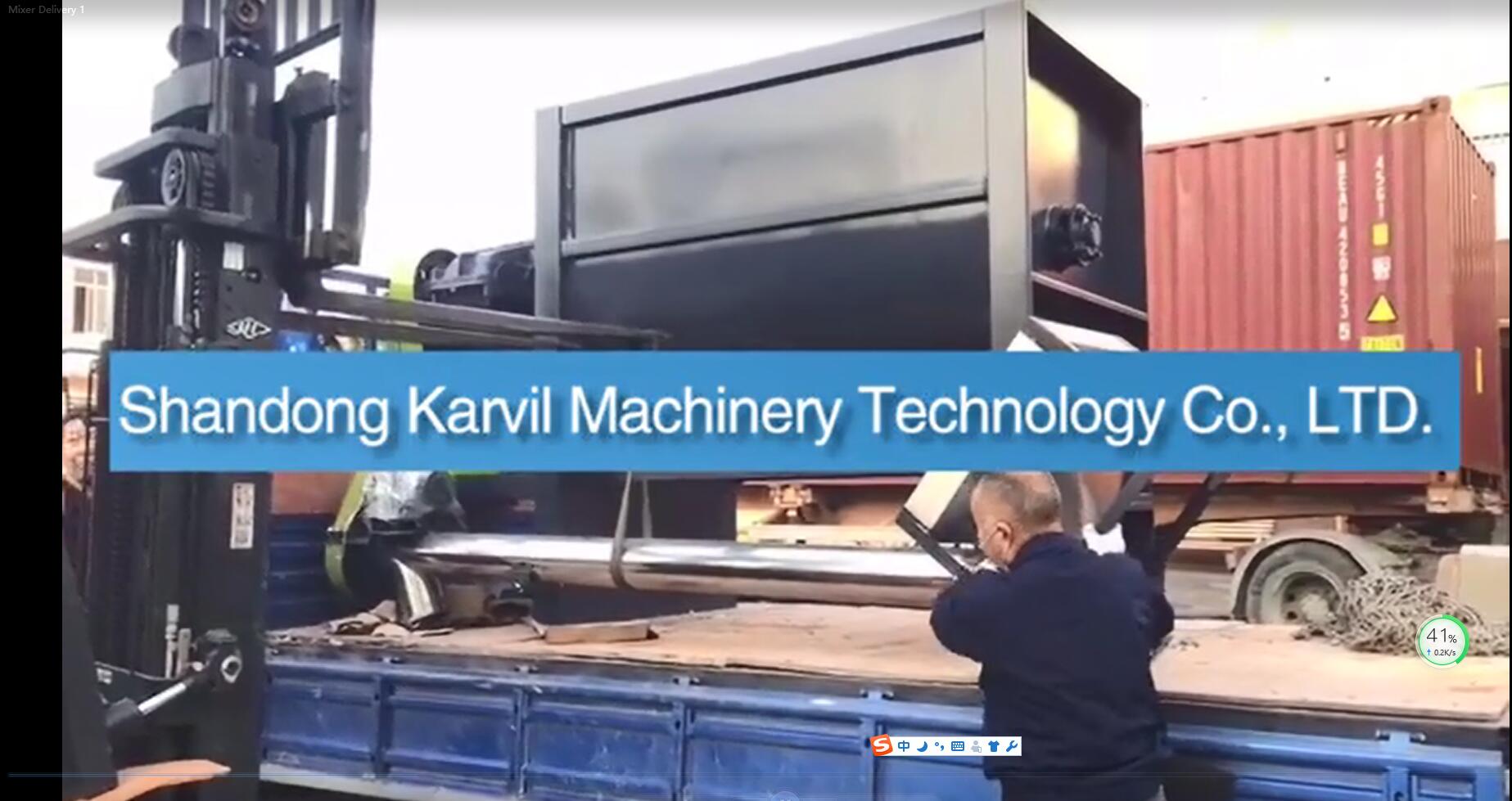 A new horizontal ribbon mixer machines is loaded container today ,and it will be shipped to our Brazil Customer. Thank you very much for customers' cooperation and support.
The horizontal ribbon mixer machine is used to mix different dry powders, and it is widely used in chemical industry, medicine, compound fertilizer, dyes, pigments, rubber, building materials, food, milk powder, health products, feed, additives, aquaculture,biological engineering, fine chemical industry, ceramics, refractory materials, rare earth, plastic glass, new material, nuclear materials and other industries.
We will supply with our customer good after-sale service, and will let our customers have a good shopping experience.
Hope more and more customers choose our high-quality equipment and good service.